Please subscribe for the new Vedic Astrology Content, I will be publishing texts about chart-interpretation, remedies and updates 2-4 times a month.

My name is Rafal Gendarz, I'm a graduate of Philosophy Studies (MA).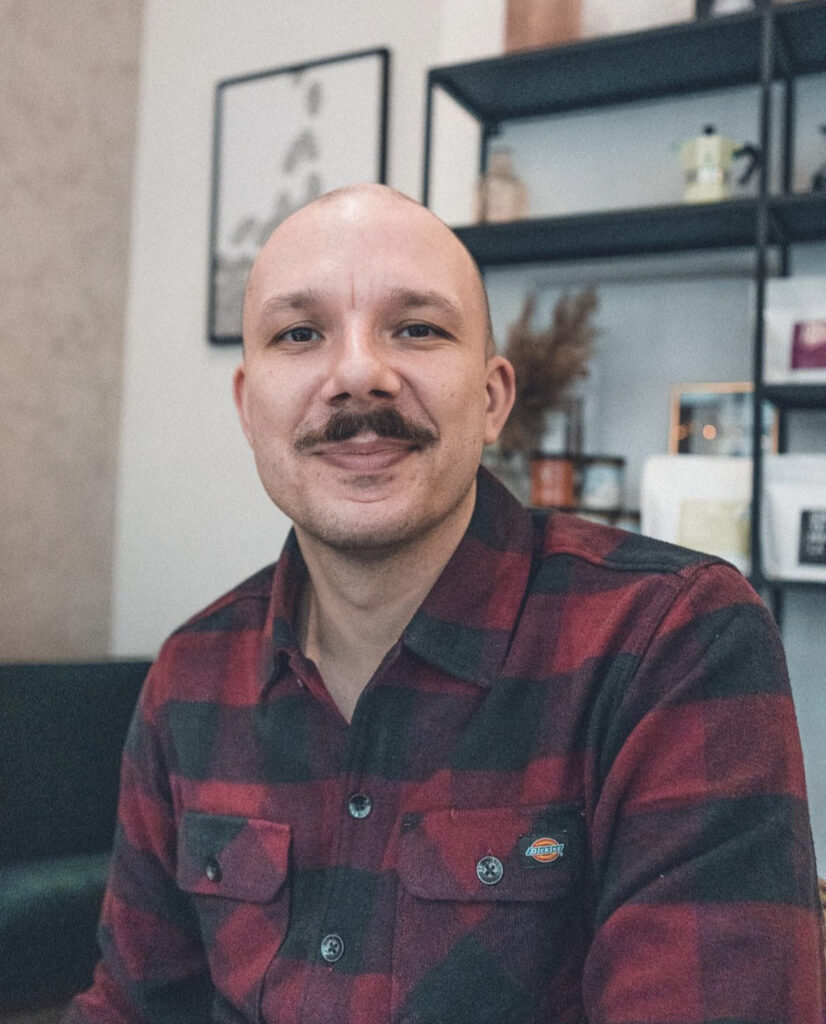 As a breakthrought moment, I recognize the year 1998, when I became interested in Indian philosophy and practice of meditation, especially Gaudiya Vaisnavism.  Although at that time still practicing astrology based on the tropical zodiac, it grew my interest in the Indian system of forecasting.
This interest deepened more and more, when on one of the astrological forum I met my future teacher, Visti Larsen and since 2004 I became his student in the tradition of Sri Jagannath Center (more about Sri Jagannath Center below). I have been taught about interpretation of the natal chart, muhurta (electional), prashna (horary) and other important topics of Indian astrology ie. Jyotisa.
I had the pleasure to participate in astrological conferences of Śri Jagannath Center in Serbia, where I have given a lecture "Free Will and Shastyamsa". In the same year astrological magazine – Jyotish Digest – published my article, which touched the subject 'Raja Bhanga' which is forecasting the collapse of the professional status.
In 2004 and 2006 I received mantras which are helping astrologers to develop knowledge and are vital in the analysis of the chart and developing intuition.
I am graduate in all three main courses from our tradition – Paraśara Hora Sastra and Mantra Shastra Program conducted by Pandit Sanjay Rath, and Jaimini Sutras Program by Pandit Visti Larsen.
With the interpretation of the astrological charts astrologer can help the person, and that gives me a feeling of fulfillment and satisfaction. I regularly consult via Skype / phone using my acquired knowledge.
Currently I live in Berlin, Germany, where I have the opportunity to exchange and transfer the astrological knowledge by teaching others.
Tradition.
My teacher Visti Larsen belongs to the tradition Sri-Achyuta, who was one of the students (sakha) of Sri Caitanya Mahaprabhu. Sri Acyuta Das was blessed to know about the past, present and future events as a part of destiny (Jyotisa). Sri Acyuta was the youngest of the panca sakha and had the knowledge of Jyotisa that comes from Agni (the power to see/sight). Since he was the youngest, he was liked by his gurubhai very much and they taught him mantrashastra, bhakti bhava etc.
JAGANNATH RATH
(Sanjay's Grandfather) was a royal astrologer (Raja Jyotishi) who had learnt from his grandfather. Orissa, with its great Sun temple at Konarak, has been famous for its astrologers and always supported the Science of astrology. Jagannath Rath was given the title of a Jyotish Ratna in Orrisa.He lived a very austere life. He had a powerful personality that put many shaking around him.
KASINATH RATH
(Sanjay's Uncle) was the eldest born son. The tradition of Hora Shastra was passed through him. Sanjay's father, U.K. Rath, learned advanced Ganita Shastra (science of astronomical mathmatics) and became an industrialist.
Kasinath Rath would hold traditional informal classes teaching Jyotisha. Sanjay spent much of his childhood learning from his uncle.
SANJAY RATH
was born into this traditional family of astrologers from Bira Balabhadrapur Sasan village of Puri, Orissa. Sanjay studied under his under his uncle, late Pundit Kasinath Rath and his grandfather, late Pandit Jaganath Rath. Sanjay began his studies at 8 years of age, and received the depth of Jyotisha only found among those who have been trained in the ancient traditional way of the parampara. He worked for some time in government service in India. Leaving government service to devote himself completely to Jyotisha, he has the depth of the ancient knowledge with the ability to communicate it to the modern mind.
To promote the teachings of his parampara he has formed the Sri Jagannath Center where his advanced students are helping to spread Jyotisha in a way that keeps its spiritual roots. Students learn not only about Jyotisha, but also mantra shastra, mudra, pranayama, meditation, and the Sanatana Dharma.
VISTI LARSEN
during His visit's to India took learnings from Sanjay Rath. He was recognized as very able and sincere student by His Guru. He is teaching Jyotish rooted in spiritual background along with mantra-sastra and puranic histories. Author of "Jyotish Fundamentals" and many articles which were presented on conferences worldwide. He stays at Denmark and teaches Jyotish under Jaimini-project.